Our Strength and Edge
Solid Import and Export Trade Experience:
Tradex is a professional trader with 29 years of solid trading experience.
China Trade Experience :
We have been doing China business for 29 years.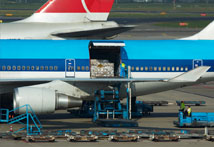 Extensive Networking:
In the past 29 years we have established extensive global network in different regions and aspects.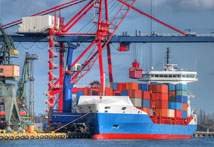 Supply Chain Management Expert :
Extensive knowledge of sourcing, monitoring supplier, material procurement, product development, production, quality inspection, packaging, logistics & financial coordination, Import & Export procedure.
Language and Culture :
All our team members are bilingual (fluent both in Chinese and English) with both Western and Eastern culture background.
Operating in Hong Kong :
Hong Kong's unique position as the two way gateway to/from China. Tradex serves as your"Hong Kong oversea office"to access clients, suppliers, and related services providers for you. We help you to arrange, operate, coordinate and monitor everything in this region.
Based in Hong Kong :
Hong Kong has a transparent, common-law legal system and her judiciary is independent and impartial. Contractual arrangement is recognized by various international organizations.
Excellent Legal System :
Hong Kong, has been consecutively 22 years ranked most free economy entity from 1995, is famous for her favorable business environment, such as simple and efficient business system, free flow of information, free flow of currency, no exchange control, excellent legal system, efficient logistics facility, excellent information facilities and networking, sound financial & banking system, international human resources and simple tax system.
Excellent Information Facility :
Hong Kong's communication and information flow facility is one of the best in the world. We can monitor and coordinate international projects instantly via our excellent digital internet and communication facilities.
Back up by China (World Factory & booming market) :
Hong Kong enjoys favorable business conditions from China. China is the"World Factory"& biggest potential market in the world.